Bryn & Brad
Hoping to Adopt
(New York)
Letter
Hello!
---
We hope that you will find the story of a couple who would provide your child with a very loving home, and a life full of excitement and joy.
---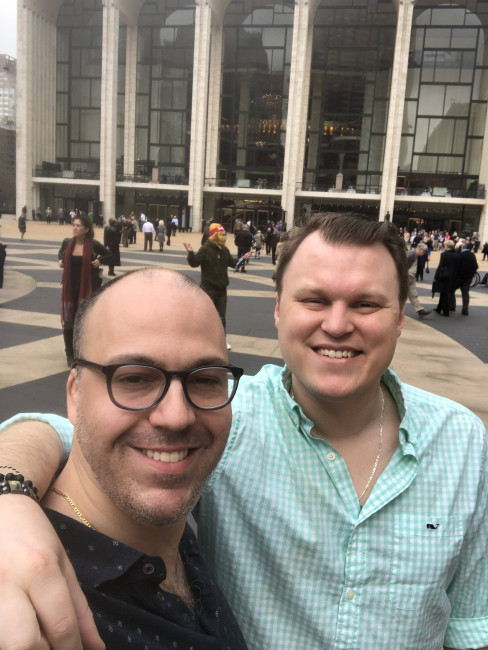 Hi, we're Bryn & Brad.
Thank you for taking the time to read this short profile about our family. Adoption has been a major dream of ours for several years now. We hope that you will find the story of a couple who would provide your child with a very loving home, and a life full of excitement and joy. Regardless of which couple you choose, we thank you very much for your act of kindness and generosity. Why adoption? Before getting married, we talked a lot about becoming parents down the road. As a gay couple, adoption was always the way that we wanted that to happen. In addition, both of us have beloved cousins who are adopted, and we both grew up sharing holidays and family events with them. Because of them, adoption has been something we've known about since childhood. We are so excited for the gift of adoption to reach our own family!
About Us
---
We believe that faith is a way for people to come together, love each other, and grow closer to God.
---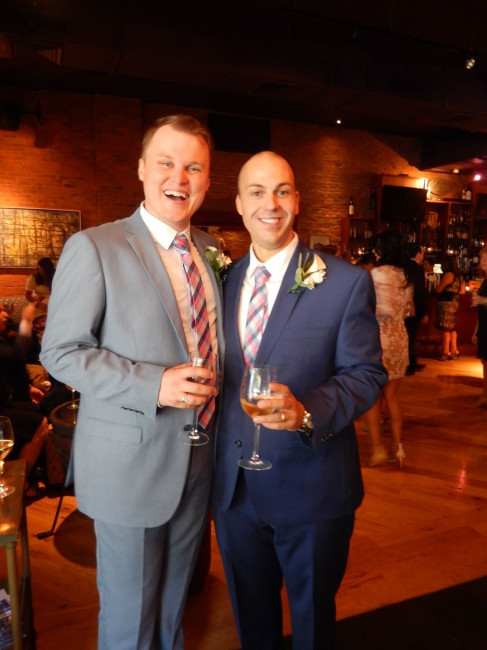 A photo from our wedding
We have been together for over nine years, and have been married for three years. We met each other through mutual friends, and within a few short weeks of dating, realized that there was something very special between us. It's hard to remember when we weren't together! From the very beginning, we also had the full support of our parents and our brothers, which meant a lot to us. Our love for one another has continued to deepen over the years of our relationship, and we are thrilled to share that with a child. Faith is an important part of our relationship. We go to Mass together every week at our local Catholic parish. We believe that faith is a way for people to come together, love each other, and grow closer to God. We trust that faith in God will carry us on in our journey forward together as parents to this child. Getting married was always something that we both wanted for ourselves, and we felt blessed that we were able to make that spiritual and emotional commitment to one another in front of our families and friends in August of 2016. For most of the guests, it was their first gay wedding, and it was amazing having all of that love, both for us and for equality!
About Bryn by Brad
---
Bryn is witty, confident and loving.
---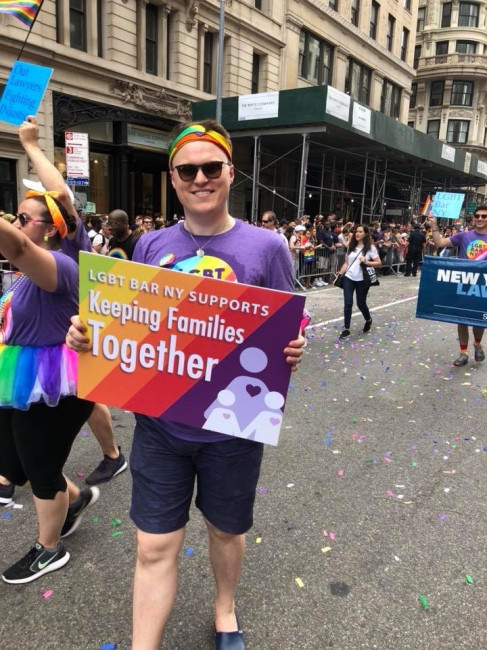 Bryn at the LGBT Pride March
Bryn is simply the best! From the moment that we met, I knew that he was truly a special person. Bryn is loving, devoted, and very dedicated to our relationship. He has always been someone I could truly rely upon. These are qualities that I think are not easy to find! Bryn is highly intelligent, and especially excels in math - which is not my strong suit! He graduated from a university in Virginia, and has maintained many fantastic relationships from his days as a student. Bryn is ambitious and goals-oriented. He currently works as an analyst for the government, and he is well on his way to a bright future as a lawyer. My husband is organized, responsible, and does well with money management and financial planning. Bryn is also a very creative person. We share a love of music and the arts, and he is a wonderful clarinetist. Bryn has a great relationship with his family, as well as with my own! We love to travel, and we have enjoyed exploring new places together. From the time that we met, it was clear that Bryn's Catholic faith was also important to him, and this has been something that he has helped me to develop within myself over the years. As an Eagle Scout, Bryn is very comfortable with the outdoors, and he is both handy and good at problem solving. I know that these qualities will truly make Bryn a wonderful father, and I am so excited to begin this next chapter with the person that I love most in the world.
About Brad by Bryn
---
Brad is creative, charming, devoted.
---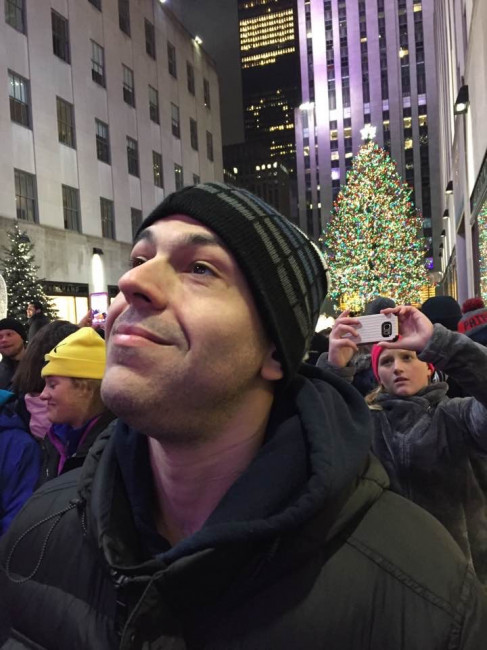 Brad at Christmas
Life with Brad is full of music. He is a trained opera singer who has performed professionally around the country. Before one of our very first dates, he brought speakers over to my apartment and gave my roommate and me a private opera concert. I had never heard anything like that before in my life! Right then, I knew he was a keeper! Brad is very passionate about the people and things that he loves. He has been teaching middle school for seven years now, and the kids and parents really enjoy and appreciate having him as their teacher because of his dedication. He makes learning new things fun and exciting. Brad cares about preventing bullying at the school, and always teaches about respect for all. He is always educating himself too; he is an avid reader, a lover of art, and he tries to always stay informed about the events of the day. Brad is very into family. He loves to talk about what his life was like growing up – his favorite movies and shows, childhood pets, family trips, holidays, and fun times with his younger brother. I know he can't wait to share those things, and create new memories, with a child. Brad and I love spending time with family. He is a natural-born teacher and nurturer, and I know that he will be an excellent father.